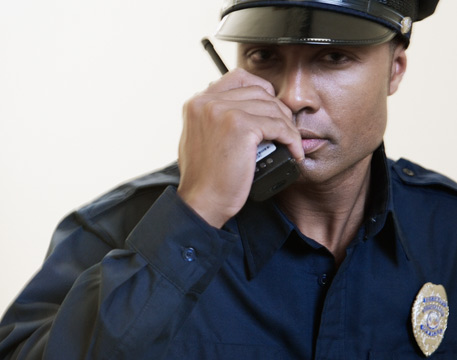 Green Knight Security is a full-service security company that offers a variety of services to individuals, homeowners, and commercial/business owners. Each of our agents has many years of experience and is knowledgeable in every aspect of the security business. As former military personnel and law enforcement officers, there aren't many situations our agents haven't faced. Whether you need one on one protection for a few days or an entire security crew, our agents can provide exactly what you require to keep you and your property secure. We offer protection for individuals as well as properties. Through state of the art technological advancements, we can provide 24-hour video security and surveillance to the largest of properties. Call us today at 844-457-8326 and schedule an appointment. Our agents will meet with you to determine what you need and how to achieve your goals.
Security For All Seasons and Events
The Security Division of Green Light Security has the capability of offering protective services on many levels, anytime, anywhere. One of our agents will meet with you to discuss your needs. Once we have the information we need, we can put together a team of security officers who can patrol or remain on staff to provide the amount of security you desire. Whether you want one security officer to act as a bodyguard, or a team of agents to patrol a large event, we can make it happen.
Types of Security
We offer several different types of security. The list of our services includes:
One on one protection.
Small details for travel from one location to another.
Large crews of agents for major events.
On-premise security guards to monitor each entrance or exit point.
Security systems with alarms for homes and businesses.
Video surveillance complete with third party monitoring.
At Green Knight Security, we understand that every job will be different in both the type of security and the level or degree that is needed. Our agents are trained to identify potential areas of risk and provide solutions that are designed to protect both you and your property. When you call our office, an agent will discuss your options with you and help you to make the right decision concerning the type and level of security you need.
Levels of Security
We offer different levels of security as well. From our basic security systems that are used in homes and residential areas to our Executive Protection Division, we can provide you with exactly what you need. A homeowner may opt for an alarm system with third location monitoring that reports directly to law enforcement agencies and fire departments if a breach occurs. We also offer the other extreme. Our Executive Protection Division offers one on one security for high profile individuals and events as well as 24-hour security teams that remain on the premises at all times monitoring each entrance and securing the property.
With our agents being former law enforcement officers and military personnel, each one has a wide range of experiences to draw from. In addition to their many years of experience, they also continue to pursue various types of training to make sure they remain at the top of their game. Each agent has a particular area of expertise and does everything in his or her power to stay abreast of any new changes or advancements in technology that will give them an edge.
Our Wealth of Experience
Before we release an agent to work in the field, we put them through rigorous training over and above their previous experience. We demand professionalism, courteousness, compassion and loyalty from each of our agents. We have a reputation for being the best name in the security business throughout Southern California. If you live in the Torrance, Covina, and Los Angeles, California areas, we can share that experience with you by providing you with the most elite crews in the area.
Your security is important. It's hard to put a monetary amount of value on your property and your family. We make sure you don't have to. With our many years of experience, our agents will not only provide you with the protection you need, they will teach you ways to protect yourselves in case of an emergency. We offer both personal and professional security programs that will allow you to understand the importance of being vigilant and doing what is necessary to protect yourself and your property.
Knowing What You Need
When you make your appointment Green Knight Security, an agent will collect the information they need to determine exactly what type of security you need. Once we have the information, we can give you details on all of the systems and types of security we have to offer. Our security division offers security programs for both homes and businesses, as well as personalized security. If you are needing to secure multiple locations for a special event or meeting, we can provide that level of security as well.
If you have made the decision to hire a security company, it will be up to decide on what you need. It's important to take into consideration the value of the property at risk, the length of time you will need the services, and what level of security meets your needs. In some cases, the need for security is ongoing. For example, hiring a security crew to provide 24-hour video surveillance and patrols is a commitment you shouldn't take lightly. You need to find a company that is up to the challenge. Green Knight Security is that company.
The agents in the Security Division of Green Knight Security are available 24 hours a day, 7 days a week. If you have one of our security systems already in place, you already have a working knowledge of how our company operates. Each agent takes great pride in being able to protect and serve the clients who rely on us for all of their security needs. The ultimate goal of Green Knight Security is to provide you with the level of security that ensures your safety and offers you peace of mind. In residential areas, we can provide you with a security system that includes an alarm and offsite monitoring so that you can rest assured your property is protected whether you are at home or away on vacation.
For our business and commercial property owners, we offer every level of security imaginable. This includes video surveillance, 24-hour patrols, and video surveillance and monitoring. The agents we have on hand can provide you with whatever you need to feel safe and secure. All you have to do is call 844-457-8326 and talk to one of our knowledgeable and highly qualified security agents. Don't put yourself or your property at risk. Call our office today and schedule a consultation. Your protection and security is what our job is all about. Let us offer you the peace of mind you deserve!
Click Here for more information on Executive Protection
Personal Protection for any event or situation.
Looking for something not listed? Contact us today at 844-457-8326
DUNS# 054831517