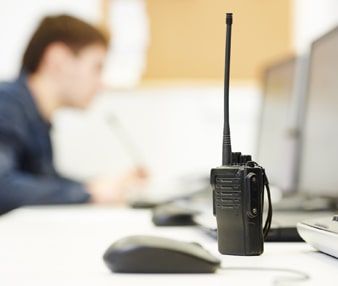 Green Knight Security is a full-service security company that is dedicated to helping home and business owners protect their assets and secure their financial future. We understand that your property, either personal or commercial, is valuable to you for many reasons. We help to secure your home and business using a customized assessment of your personal needs. Whether you own a home, a small business or a large corporation, property loss can be devastating. We offer services that help to protect you from theft, shoplifting, fraudulent insurance claims, fraudulent Worker's Compensation claims, and destruction of property. Call our office today at 844-457-8326 and speak to one of our highly trained professionals. We will address your concerns and evaluate you or your company's individual needs and create a customized security plan that will allow you to fully protect your investment.
Full-Time Security
Our professional security staff can evaluate your business and determine how many security officers you will need to sufficiently maintain the integrity of your business. We offer round the clock security teams that can be comprised of three to four members, or a team of ten or more. Coupled with a state of the art video surveillance system, your company will have the added benefit of having recorded footage of every event or altercation that takes place on your property. Our goal at Green Knight Security is to offer a full-time security crew that allows you to feel completely secure and protected at all times. Our security teams are highly trained and well-versed in the law when it comes to personal protection, surveillance, and approaching a person who may be committing a crime.
Training and Consultations
We understand that many companies prefer to use their own employees to build a security team. We offer both training and consultations to help them achieve that goal. Keeping the security team positions open to employees who are already a part of the company helps to build morale and also gives employees who are chosen to participate a renewed sense of pride in being able to assist their company in reaching its ultimate financial goals. By training employees who already work for the company, it offers the advantage of putting people who already know how the business operates and where the potential risk of loss actually lies. Having a security team that is already familiar with every aspect of the business provides an additional level of security that a team of outside security officers may not have. Once the team is put together, we provide the needed tools and resources that will allow them to do their job in a professional and reliable manner. We offer regular consultations that will help the company continue to reduce its risk of loss and also allow the security team and members of management to stay abreast of new technology that can be used to offer additional levels of protection.
Investigations
As former police and law enforcement officers, the staff of Green Knight Security offers a full-service investigation team that is specially trained to pursue many different types of activity. We are highly trained in both interviewing and interrogation tactics and are able to produce detailed reports that allow our clients to use the information we receive in various ways, including lawsuits and judicial reviews. Our security team can perform many different types of investigations including Worker's Compensation injuries, insurance fraud, employee theft, and property damage. The goal of our company is to help you uncover potential areas of loss and find ways to prevent them from occurring in the future. We understand that most companies do not have the knowledge or the expertise to perform in-house investigations. That is where we can come in, evaluate the problem at hand, and provide the company with the necessary tools and resources to help correct the problem and reduce the risk of potential loss. Our staff is trained to fill out all reports efficiently, accurately, and as concisely as possible, providing the company with the information and evidence they need to pursue legal action if that is a course they choose to take.
Security Plans
Whether a company is in need of security officers or a simple security plan, the professionals at Green Knight Security can provide them with exactly what they need. Each company will require different aspects of protection. Some may require security officers to be present at all times, while others may be able to suffice with video surveillance. We thoroughly evaluate all of the company's needs and take into considerations they may have pertaining to theft, fraud, and potential property loss. Once we have all of that information, our trained professionals will put together a security plan that is both affordable and effective, allowing members of management to breathe a little easier.
Consultation Services
Because of the level of experience many of our staff members have, we are capable of offering effective consultation services that allow clients to make informed choices about the level of security they decide to incorporate into their business. At Green Knight Security, our goal is to make sure the company's financial future is protected through a variety of security measures. We can offer a single service or many services rolled into one effective security plan that addresses all of the company's needs. Your company's protection is our company's priority. We help to protect against loss on all levels by helping members of management secure the property and train staff members to identify potential areas where loss may occur.
Undercover Risk Management
When you hire our company, you get officers who have had the highest level of training and also have the respect of local law enforcement agencies. Many of our security experts are former police officers and former active duty military personnel who have chosen to join our team to work in the private sector. Undercover risk management can involve hiring a security team to patrol or use video surveillance. It can also involve the use of training existing employees in ways to prevent theft, property damage, and potential fraud. Having an undercover risk management team in place allows the company to remain fully protected without intimidating customers and visitors. It allows people to feel secure without being threatened or feeling harassed. The goal is to provide the maximum amount of protection with the minimum amount of disruption to the business or its customers. Businesses who use this form of loss prevention often find that they have a better rapport with both their employees and their customers. Employees can be trained to work with the undercover team members and provide information about certain aspects of how the company operates that will allow them to gain an advantage when it comes to securing the company's assets internally. This prevents employee theft and also will help to reduce the risk of fraudulent Worker's Compensation claims.
Video Surveillance
Video surveillance is one of the most commonly used methods of security companies choose when it comes to protecting their business after hours. Although it is highly successful when used during business hours, it provides the ability to observe the property when no one is physically there. Video surveillance can be monitored by members of management from their computers or their homes. Green Knight Security also offers off-site monitoring that can identify potential threats and immediately notify the police. The goal is to make sure the property is secured at all times, whether the business is open or during times when no one is available. With digital imaging, video footage can be saved for use in legal proceedings as well as for training purposes. Not only do surveillance videos identify potential problems, they provide actual evidence that can be used for police investigations and training scenarios.
Loss Prevention Services
Loss prevention services take many forms. Fraud investigations, theft investigations, video surveillance and undercover security officers are just a few ways Green Knight Security can help business owners secure their property and prevent financial loss. Our consultation and training services allow members of management the ability to use valuable resources to protect their company from outside threats as well as potential issues from inside the company as well. Companies that do not take loss prevention seriously can eventually find themselves in a financial situation that often ends in bankruptcy and potential lawsuits. It is important that measures be taken to secure the business and prevent loss from theft and fraud, especially.
At Green Knight Security, we offer customized security and protection plans for all of our clients. We understand that each company has different requirements when it comes to security and loss prevention. Our goal is to evaluate each business on an individual basis and provide members of management with a security plan that is tailored to their specific needs. Each company may face different types of financial risks. While some may have concerns with shoplifting, others may have to worry about trade secrets or insurance fraud. We understand that individualized service is the name of the game no matter what type of business we are working with. Our highly trained security officers understand exactly what is needed and can offer assistance on many different levels. Call our office today at 844-457-8326 and speak to one of our professional staff. We can answer your questions, address all of your concerns and help to formulate a customized security plan that will protect your financial future. We are available any time of the day or night, and even offer emergency consultations if that is what is required. We are in business to secure and protect. Our job is to make sure you feel comfortable with the level of security you have for your business and that it is fully protected to the fullest possible extent.