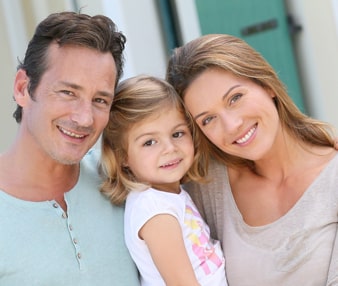 Looking for a private investigator means that you are facing an issue that should be addressed confidentially. Thus, you want a skilled investigator who will approach your problems with professionalism and competency while respecting your private life.
If you have an issue that you need thoroughly investigated, reach out to Green Knight Security. We have expert private investigators who work to find all the details and the evidence you need for the protection of you and your family. We handle many types of cases, including custody, infidelity, and divorce. We provide discreet, professional, and confidential investigative services to individuals and attorneys in Los Angeles, California.
Methods Our Private Investigators Use
Our trained investigators use several methods to find the information you are seeking. For instance, we may use surveillance, interviewing those closely associated with the situation, or we may work closely with police officers to uncover details concerning your case. All this will be done in a manner that does not draw attention to either you or the case. If, for instance, you are trying to find out if your partner is cheating, we may bring facts to you in a few days, enabling you to have peace of mind after knowing the truth.
The job our private investigators do is not always fun or easy, but we are committed to making sure you get all the information you need. We are an insured and licensed company; hence, we will work towards getting you the results you need.
All our investigators are licensed, with extensive skills and experience in every field of service. They are well-trained to adhere to the law to provide full information and advice concerning your situation. Please get in touch with your private investigator to understand more about any services offered.
Our private investigators are committed to helping you get all the details you require to prove a case in court. We may be able to handle any investigative problem you are experiencing, which you seem not to find answers. Among the services that we offer include child custody investigation, infidelity investigation, and divorce investigation.
Child Custody Investigations
Green Knight Security provides child custody investigation services alongside family security services. If you ever worry about your children when they're spending time with your former spouse or partner, we will help put your doubts to rest. Also, if you currently have a case in court concerning child custody and you are fighting to have full custody of your children, our investigation services may be beneficial to you.
We are fully aware of how delicate a child custody case can be. Thus, we can discreetly help you investigate your case and collect adequate proof that may help you win. Continually fearing for the safety of your children can be devastating. Thus, we are available to provide thorough investigative services that you can rely on to be assured of your children's safety.
The following factors help us investigate child custody issues:
Parenting skills.
Proof of child abuse or neglect.
Criminal history or any illegal activity.
Baseless accusations of abuse or neglect.
Home environment.
Evidence of substance abuse.
Financial standing.
Emotional or physical health.
Past and present parental conduct.
The morality of the mother/father of the child.
Care and affection of a parent towards the child.
The ability to provide the child with basic needs.
Any complaints or record of violence against the other parent.
Child abduction or abandonment cases, or any other defiance relating to the lawful custody process.
The willingness of the parent to provide support for the child.
In most cases, mothers who are incapable of taking care of their children present themselves as competent persons before a judge, managing to hide their unfit lifestyles. In these cases, testimony alone from these mothers is not adequate to make a judge grant them custody.
In a child custody case, you have to prove any accusations you make. It is for this reason that you will need the services of an expert private investigator. Our video documentation, objective testimony, and general findings that we present in court always have strong credibility compared to unproven accusations.
We can unveil a wide range of adverse behavior and document it for court use. These behaviors may include neglect, parental alienation, gambling, physical abuse, criminal activity, alcoholism, reckless driving, drugs, and other behavior that may negatively impact the well-being of a child.
It is unfortunate that some parents fight for the custody of a child only to hurt their spouses. In other cases, the spouse that wants full custody doesn't have the feeling or time to take care of the child on a full-time basis. Through our investigative services, we can help you document the short time your spouse or ex-spouse spends with your child, and the proof may then be availed in court to help substantiate your case.
In the course of a child custody case investigation, we utilize several resources. They include witness interviews, background checks, and surveillance. We use all these to make sure that we collect the information you need to build your case. We want you to have the critical information you need for your custody case.
Infidelity Investigation
Several studies have proved that 80% of women who suspect that their partners are cheating are right. For the men, the possibilities that they are right is 50%.
If you have any suspicion that your partner is unfaithful to you and would like to find out the truth before rushing into making a decision, we are here to help you. We provide strategic but practical solutions to help you find the needed answers. Our expert investigators offer evidence that is admissible in court and which can make a big difference at trial.
While conducting an infidelity investigation, there are signs we pay attention to deduce that your partner may be unfaithful. We also gather hard evidence through surveillance and interviews. The signs we look at include:
Change of habit.
Leaving home early and coming back late.
Long business trips.
Absence from holidays.
Excessive overtime even though the paycheck remains the same.
Unexplained expenditure.
Secretive accounts.
Hidden letters or bills.
Extra grooming.
Buying jewelry.
Unexplained items.
Coded text messages.
Divorce Investigation
Going through a divorce is unavoidable for most spouses, regardless of how emotional the process can be.
In most cases, it is the children who are the victims of divorce since they may be caught in the middle of the process. In other instances, bitter parents may use the children as baits to get a favorable divorce settlement. We are here to help as you go through your divorce process with whatever evidence you need.
Get Private Investigation Services Near Me
Custody, infidelity, and divorce are issues that require discreet investigation. Your private investigator should be willing to work with professionalism and possess extensive private investigation skills if you want to achieve the desired results.
Green Knight Security in Los Angeles is a team of former military members and law enforcement officers who are experts in investigating any confidential issues. We are here to take off the burden that you have when investigating child custody, infidelity, and divorce issues. Call 844-457-8326 to let us understand your situation so that we know how to help.