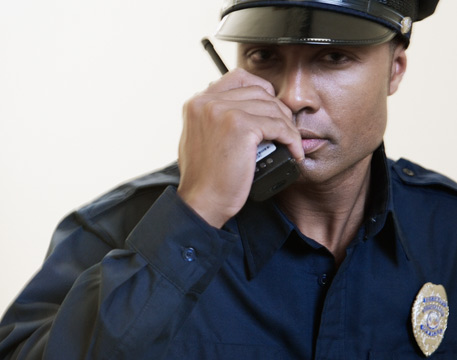 If you are in the entertainment industry and are worried about the safety of your entertainers and the crew that work for them, Green Knight Security has the professional staff to help relieve your stress. We serve all of Southern California, including Torrance, Covina, and the greater Los Angeles area. Our office is able to provide security details for both production sets and entertainment venues of any size. Every security on staff at Green Knight Security has years of experience to draw from when they leave the office to do their job. If you have any questions or would like to schedule a consultation, all you have to do is call our office at 844-457-8326. We have security officers on staff around the clock to make sure you have the service you need, when you need it.
One-on-One Security
If your production involves big name celebrities, you will want to provide them with a level of security that is befitting of their status. In addition to the security crew that will be handling the main event, we can also provide you highly trained body guards who are experienced in working one-on-one with celebrities and other notables. The majority of our staff are former law enforcement officers and military who have received ample training in defending others against personal attacks. All of our employees take pride in their physical and mental abilities when it comes to taking care of the clients who are entrusted to them.
At Green Knight Security, our security personnel are former military and law enforcement personnel who have undergone extensive training in various types of tactical drills. As part of our one-on-one security plan, our security officer will arrive at the celebrity's residence or hotel, pick them up and transport them to the production set or entertainment venue. It is part of our job to see that they arrive safely and are returned home as soon as the show is over. Once an officer has been assigned to a person, they will remain with them throughout the day to continually ensure their safety.
Complete Confidentiality
When working with members of the entertainment industry, 100% complete confidentiality is required at all times. Our security officers understand the importance of being discreet and do everything in their power to protect their clients from being distracted or harassed in any way by the public or members of the media. While there are times when public interaction is necessary, they, at all times, do their utmost best to protect their client from unwanted advances or threatening gestures.
The staff of Green Knight Security has built a reputation throughout the greater Los Angeles area for going above and beyond when it comes to working one-on-one with celebrities. At large events where our security crews are in place for both crowd control and the protection of the entertainers, our clients know they have the best crew available to keep things running smoothly throughout the duration of the event. This includes making sure the celebrities and entertainers have the privacy they need, both before and after the show. We also offer secure transportation to and from the event to ensure everyone's safety.
Mobile Security Force
When dealing with entertainment venues or specific types of production, you may require a mobile security force. Green Knight Security has the ability to put together a mobile security force that is capable of traveling with you from location to location as the show travels or production locations change. Whether you are going to be in the same place night after night or changing venues or locations on a daily basis, our security crews are fully mobile. They have the tools and resources they need to maintain top of the line security at all times, whether they are sitting still or on the move.
Our security officers can transport celebrities from one location to another without fear of breaching their privacy or breaking confidentiality. We are completely discreet and will go above and beyond what is needed to ensure the individuals we work with are satisfied with the level of security we provide. As a mobile security force, we are able to travel as needed. If you hire our crew to travel with your company, we can maintain the same level of protection on the road as we do on a physical set.
Crowd Control
During large events or outdoor concerts, one of the biggest problems many company's face is crowd control. A large number of people in a small amount of space or in a hurry to get to their seats can result in minor scuffles and disruptions. Our goal as your security team is to ensure that these types of scenarios don't occur. Each of our security officers have a deep background in either law enforcement or the military. They have many years of experience dealing with crowds. They can quickly and efficiently dispatch any person who is causing a problem or disrupting the event.
Our security crew members are consummate professionals. They know that by interacting with the crowd and letting their presence be known, there will be fewer disruptions. They handle each matter tactfully and with respect making sure that the crowd maintains their composure, allowing the concert or event to go forward without any type of disruption or distraction. All of our officers communicate with one another to make sure the entire venue is secure at all times. We also make sure that each event is fully staffed, allowing officers to be posted in specific areas while others are free to wander about and control any disturbances that may occur.
Maintaining Our Reputation
In Southern California, our reputation is well known, both for our professional service and our commitment to confidentiality. We understand that in the entertainment industry privacy isn't just a luxury, it's a necessity. Our goal is to make sure the people we are responsible for get the protection and the privacy they both need and deserve. We take our responsibilities seriously and we make sure our clients know that we are fully at their disposal. Every person we hire to be a part of our team is highly trained and skilled at what they do. The majority of our staff has a strong military or law enforcement background, ensuring they have the tactical training to handle any type of situation they are presented with.
Green Knight Security serves man Southern California communities, including Covina, Torrance, and Los Angeles. If you are in the market to hire the best security team in the state, all you have to do is call our office at 844-457-8326. We will schedule an appointment with you to go over the type of security you are looking for, when you will need us and the type of event we will be working. Once we have the information we need, we can put together a security strategy that will provide you with the protection you need throughout the duration of your event. Call our office today to find out how we can keep your event secure and your entertainers protected. At Green Knight Security, protecting your interests is our priority.