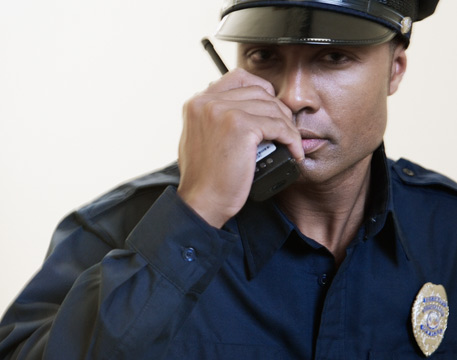 If you live in the Los Angeles, Torrance, or Covina, California areas and need a security crew for your company's management team or any other person of merit, our Executive Protection Division can put a team together with the skills and expertise to provide you with exactly what you need. Green Knight Security is a leader in its field when it comes to providing top of the line protection in the way of bodyguards and security systems.
What Is Executive Security?
Executive security is a specialized team of bodyguards and executive security agents that are able to provide protection over multiple locations and involving individuals who are in a position of authority. Our services include:
High profile events.
VIP security.
Crowd controlled.
Product launches.
Vacation/Second home protection.
Residential security.
Members of management.
Each of our agents in the Executive Security Division has had some form of military or law enforcement training that allows them to be able to protect and secure the individual or individuals who are placed in their care.
Our Executive Security Division has the skills, training, and technology to handle any size event or group of people. We can secure and maintain observation over any size property through the use of on premise bodyguards as well as video surveillance and security systems that continually feed into our offices. We have spent several years building a reputation as the leading security service in Southern California and we take very seriously.
The Responsibilities of a Bodyguard
At Green Knight Security, our bodyguards and executive protection agents go through special training that teaches them to handle even the direst of circumstances. It is their job to ensure that you and your staff are protected at all costs. Whether you are hosting a high profile event or are in charge of confidential documents that are being taken to a different location, we are here to make sure everything goes smoothly and that you have the protection you need.
Our agents take their responsibilities very seriously. They include:
One on one protection.
Logistics to and from locations.
Event security.
24-hour monitoring and staff at each location.
Locations are cleared prior to your arrival.
Launching new products/protecting trade secrets.
Each agent is committed to providing the best possible security available to each and every one of our clients. No matter what level of security you need, our agents work together to create a seamless network of protection that doesn't stop until you are where you need to be and the area is secure.
Premium Level of Security
With our premium level of security, we offer each client the fullest level of protection. Whether you are wanting a physical bodyguard to be with you at all times or someone to be with you during certain events, we can accommodate any of these situations. Our Executive Protection Division offers single agents or entire teams that can help you cover entire events from set up until the time you lock the door to leave. The same is true for vacation homes, residential homes, and second homes. When it comes to these types of homes, one of our agents can visit the property to make sure it is safe for you to return to if you have been gone for an extended period of time. This level of security offers both protection and peace of mind.
One of the biggest problems other security agencies have is maintaining a crew that is capable of handling large events or have the ability to create a safe route of transportation and then covers that route with the needed security. We can and will make those things happen. Our agents are former military and law enforcement personnel who have worked in every type of situation. They are highly trained and have the skills that are needed to make sure you are as secure as possible at all times. Each agent continues to receive training in their chosen area of expertise. Some are highly skilled in logistics and setting up parameters, while others are trained in one on one protective services. We hand pick our agents for each job so we can ensure you have the staff you need to handle your event or situation.
Your Protection Is Our Ultimate Goal
As former law enforcement officers, each of our agents is trained to use a multitude of resources to ensure your safety. The logistics systems we use, as well as our communications systems, are state of the art. We can create intricate security plans that will allow us to offer you the highest level of security at all times. We understand that each case will be different when it comes to the level of security needed to ensure your safety. Each of our cases is handled in the same manner, no matter how big or how small. Your protection will always be our ultimate goal.
Because we strive to offer you the best security options available, our agents are constantly taking courses on new techniques and security tools that can be used to increase the level of protection we provide for you. Our goal is to ensure that you have access to the latest technology when it comes to security and surveillance. At Green Knight Security, we try to stay abreast of the latest advancements in technology so that no matter what your particular need is, we will be able to accommodate it and provide you with the absolute best service possible.
At Your Service
Our company was established by a former police officer who decided that his skills could be used to help individuals, both privately and in a business setting, come up with the best possible security options for their homes and businesses. As the company grew and the demand for professional bodyguards and security personnel increased, we created the Executive Protection Division. This allowed us to offer specialized security systems and for those who needed them. From providing 24-hour security to offering VIP protection for visiting dignitaries, our goal was to make sure every client had the level of protection they wanted and deserved.
If you are in need of a security system, bodyguard, or team of security agents, call Green Knight Security at 844-457-8326. In a matter of hours, we can have a team put together and on their way to your location. We will choose agents who are specifically trained to handle the type of security measures you need. When our agents arrive, they will go over the details with you and your staff to make sure everything is in order. They will set to work and have the entire system up and running in a short period of time, no matter how big the job or how small. Our goal as an elite security company is to put your mind at ease and allow you to feel safe and secure at all times.  
Services That We Offer:
Personal (Executive) Protection.
Residential Security.
Vacation Home Security.
VIP Close Protection Team.
High Profile Event.
Product Launches.
Surveillance.
Subpoena, Summons and Legal Document Delivery.
Crowd Control.
High-and Low-Profile Personal Transport.
Off-duty Police Protection.
Night Deposit Escorts.
Workplace Violence.
Stalking.
Secure and Lock-up Services.
Click Here for more information on our Security Division
Looking for something not listed? Contact us today at 844-457-8326